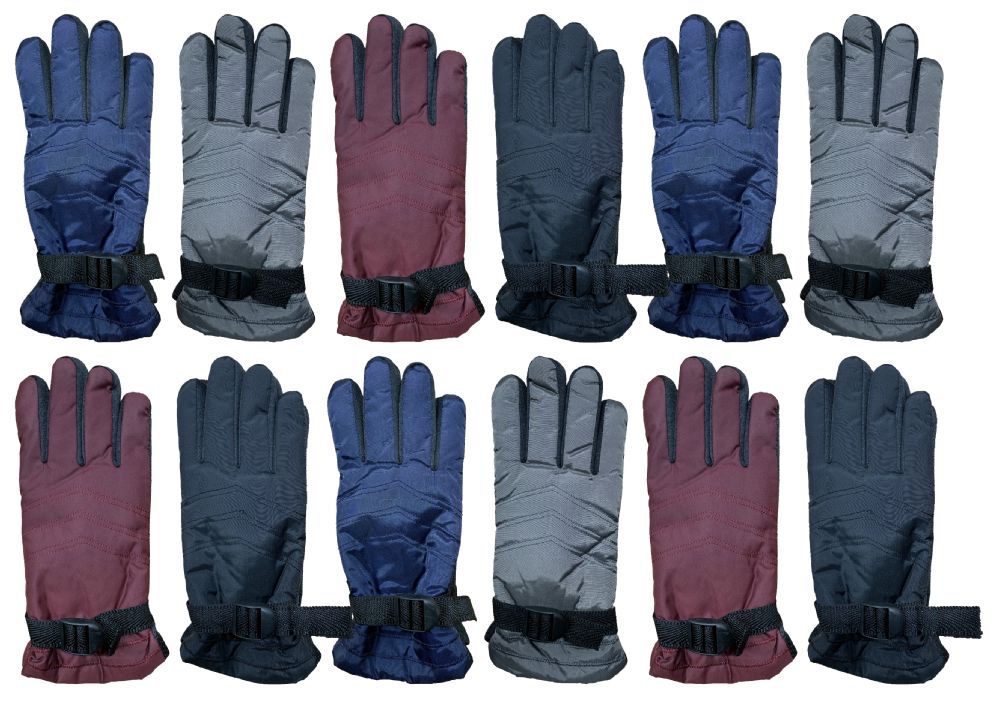 12 Pairs of Yacht & Smith Women's Winter Warm Waterproof Ski Gloves, One Size Fits All
This item qualifies for free shipping.
Description
WINTER GLOVES FOR WOMEN: Nobody wants to take a painful frostbite and that's why these women's cold weather gloves can help you spend your skiing days wonderfully. As for skiing you need something serious and sophisticated to protect yourself from wind and water, these gloves are perfect.
WOMEN'S SKI GLOVES: As it is very important to keep your hands warm in a high-altitude mountain environment these gloves meet the standards for skiing.
LIGHTWEIGHT & WATERPROOF: Windproof, waterproof, and breathable construction. Due to materials you can be sure that your hands are always warm, dry and in comfort.
VELCRO STRAP: Velcro strap provides you with snug fit and perfectly retains warmth thus reflecting SOCKSNBULKent weather resistance.
SIZE: One size fits most women. Buy women's skiing gloves in bulk to save more!
These ski gloves for women are great for outdoor winter sports: skiing, skating, snowboarding etc. In order to prevent your hands from freezing during your winter holidays you need to make a wise choice. These women's ski gloves definitely can help you. Velcro strap on the wrist can stop the snow from seeping in and it also provides you with snug fit.
These winter gloves made from lightweight and waterproof materials give you SOCKSNBULKent skiing experience!
Buy women's skiing gloves in bulk to save more!
Related products